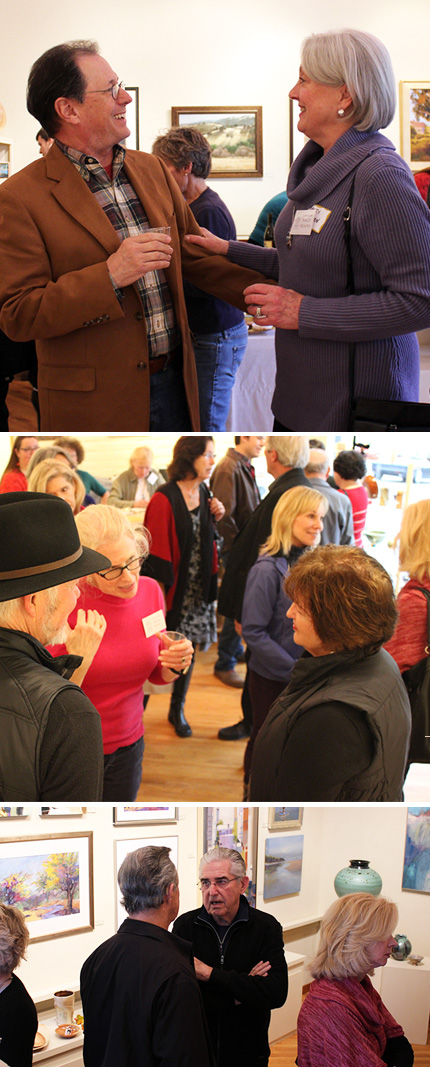 For Artists
All artists go through a juried process to become exhibiting members of the gallery.
For Painters
The gallery is not currently accepting new painters.
When not closed to new painters, the gallery calls for new work once a year in the first quarter. Artists new to Valley Art can enter five to seven paintings for a nonrefundable fee of $10, payable when paintings are submitted. New artist's work is evaluated for its quality and market appeal in our area. Only original art is accepted.
If you are interested, please complete and submit the application below and you will be notified of the next new artist jury date.  If your work is accepted, you will be required to become an artist member of Valley Art Gallery, which costs $100 per year.  You may also be asked to volunteer during the year in support of a specific project or for an ongoing routine task – whatever fits your interests, time, and schedule.
Download our new artist information and application.
For Craft Artists
The review process is ongoing.  Interested craft artists should call or email the gallery with their contact information and medium.  They will be contacted by the galley's fine crafts and jewelry coordinator.
For Volunteers
From the beginning, volunteers have been the backbone of Valley Art Gallery.  They participate in every aspect of the operation. As a volunteer, you will enjoy meeting people who share similar interests and will also be part of an organization that believes art is an essential part of any community. Your involvement can be in specific projects or routine tasks throughout the year – whatever fits best into your personal schedule.  Volunteers enjoy art talks, demonstrations, and occasional museum trips.
Membership is open to everyone and dues are $50 per year. If you are interested in becoming a member, please contact us.